Our Services:
Service Panel Upgrades
Landscape Lighting
Security Lighting
Underground Wiring
Electrical Inspections
And More!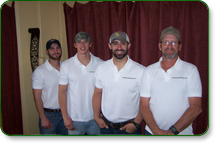 Our Team
Residential Electrician
Premier Electrical Services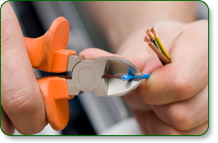 Greene's Electrical Service offers electrical installation, maintenance and repair services to homes throughout

Vermilion Parish

and the surrounding communities. With over 10 years of experience in the electrical trade, our electricians can handle any electrical emergency or situation that might arise. Whether you need a

security lighting system or wiring for your new home

, you can depend on a

Greene's Electrical Service

electrician to provide you with quality service and a satisfying customer experience. Our staff works closely with the

homeowners, power companies and contractors

. For examples of our past residential projects, view our Electrical Services Gallery.


Our Residential Electrical Services Include:
Wiring for New Home Construction
Rewiring for Remodeling Projects
HVAC Wiring
Underground Wiring
Electrical Wiring Inspections
Interior Lighting
Outdoor Lighting

Emergency Electrical Repairs
Wall Outlet & Switch Replacement
Service Panel Installation
Circuit Breaker Panels
Deep-Water Wells
Ceiling Fans
Generators


We specialize in Commercial Electrical Services as well.

Call us at

337.643.3448

to speak with a

skilled residential electrician

!


Greene's Electrical Service serves all of Vermilion Parish, including: